posted on: September 28, 2010
---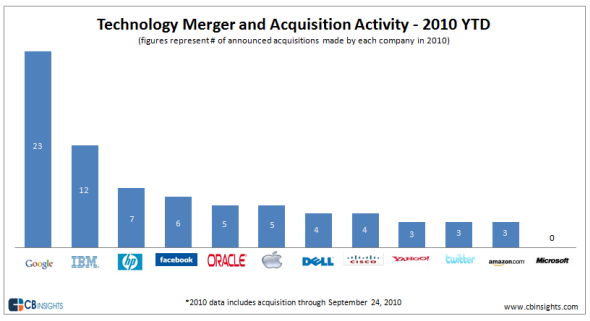 In this case a picture is worth much more than a thousand words, I am really surprised by this chart, even Twitter is ahead of Microsoft and they haven't even figured out how to make money yet.
Microsoft has so much potential in many different market segments but they just seem stunned by choices, they need a swift kick in the corporate head, pick a few battlegrounds and get to it.
If you were the CEO of Microsoft, who would you purchase? I would be trying like mad to get Facebook, Twitter, Vimeo or some other online draw that can be used to sell ads.
original article @cbinsights.com
---